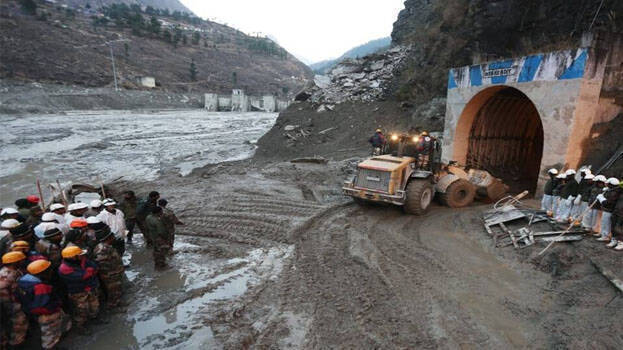 DEHRADUN: Search continues for those missing in the glacial burst in Uttarakhand. 32 people have been rescued. 26 bodies were recovered last night. Many of the bodies were found a short distance from the scene of the accident and so a big search will be required, said the director of National Disaster Response Force (NDRF).
Meantime, the number of missing is still unclear. The state disaster management force said 197 people are still missing. However, the police said only 171 people are missing.
Rescue operations are underway at the 900-meter-long tunnel that is part of the Rishi Ganga Power Project and 2.5-kilometer-long tunnel which is part of the Vishnugrad Power Project. Meantime, Prime Minister Narendra Modi met MPs from Uttarakhand to assess the situation. Uttarakhand Chief Minister Trivendra Singh Rawat and Union Minister Ramesh Pokriyal visited the site the other day. The state government announced 20 crore as emergency relief.