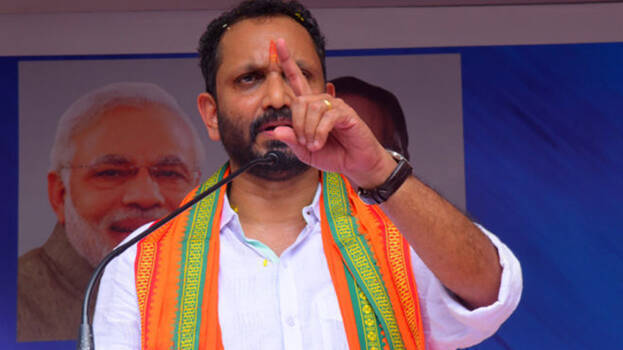 THRISSUR: Why the Hindus don't have the right to rule Hindu temples in Kerala, asked BJP state chief K Surendran while inaugurating Thrissur BJP district committee meeting. In Kerala, mosques are ruled by Muslims and churches by Christians. However, Hindus are not getting the same rights as other religions.
The government here gave the court the right to decide what the rituals at Sabarimala should be. The secularism imposed on the majority community is what other religions don't have. Leaders of both fronts are reacting as if they have lost their mental balance. M V Govindan has said from time to time that dialectical materialism will not be executed. Dialectical materialism is an unfulfilled paradise.
If the basic document is outdated, the movement should be dissolved. Those who contested the election in alliance with Jamaat-e-Islami, the world's largest militant group, are seeking the protection of the majority. The congressmen were the ones who watched the game from the gallery when the devotees were haunted in Sabarimala. Surendran said Oommen Chandy was in mouna vratham during the Sabarimala agitation. District chief K K Aneesh Kumar presided over the function. Former state president K V Sreedharan, state vice president M S Sampoorna, secretary A Nagesh, scheduled case morcha state president Shajumon Vattekkad, district general secretaries A R Hari and Ullas Babu spoke at the function.