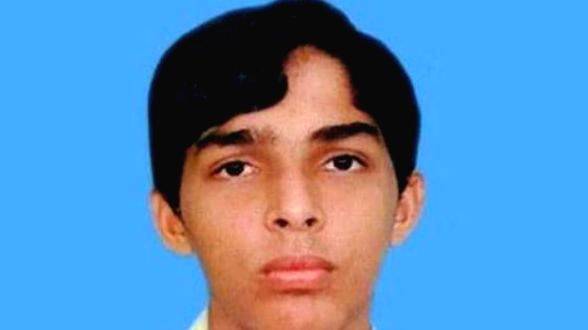 THIRUVANANTHAPURAM: The Central Bureau of Investigation on Monday charged two Communist Party of India (Marxist) leaders for their alleged roles in the case involving the killing of Indian Muslim Youth League worker Ariyil Abdul Shukoor in 2012, reports said. The agency booked Kannur District Secretary P Jayarajan for murder and conspiracy and Kallyiasseri MLA TV Rajesh for conspiracy.

The investigating agency filed the chargesheet in the Thalassery Sessions Court seven years after the Kerala High Court ordered a CBI investigation into the matter in June 2016.

Jayarajan was first arrested in August 2012 and remanded to custody for 14 days. Communist activists had staged a protest soon after his arrest. He was also accused in a case filed in connection with the murder of Elamthottathil Manoj, a Rashtriya Swayamsevak Sangh worker, The Times of India reported.

The CBI has charged section 120 (b) IPC (read with 302 IPC, murder and conspiracy charges.) against the CPM leaders. Earlier, Jayarajan had been charged with murder. The CBI had found out that the accused from Number 28 to 33 had equal roles in the murder.

Jayarajan was the 32nd accused and Rajesh is the 33 rd accused in the case. The court will consider the case on February 14.
Shukoor was a 22-year-old local leader of Muslim League's student's organisation MSF. He was killed near Thaliparamba in Kannur district. The investigators claimed that Shukoor was murdered because he had allegedly blocked and attacked the vehicle in which the accused CPI(M) leaders were travelling. His murder occurred within hours of the attack on their vehicle.
According to the case, Shukoor was killed on February 20, 2012 at CPM stronghold Cherukunnu Keezhaea. He was stabbed to death after being detained and questioned for two and a half hours. His friend Zakaria also got severely injured in the attack.
The murder took place within hours of attack on the car in which E P Jayarajan and T V Raരesh were travelling. The case was handed over to the CBI in 2016.

In the initial stage of the case, 118 section was slapped against the two for not preventing the murder though they were aware of Shukoor's detention. But the CBI slapped murder charges in later investigations.

The charge sheet was filed by the team under SP Harikumar according to the instruction of the Supreme Court that it should be submitted within three months.

In the charge-sheet it is said that the conspiracy was hatched at the hospital where Jayarajan and Rajesh sought treatment soon after the attack on their car.

Meanwhile, the CPM has claimed the charges are part of a political agenda by the central government ahead of Lok Sabha elections.