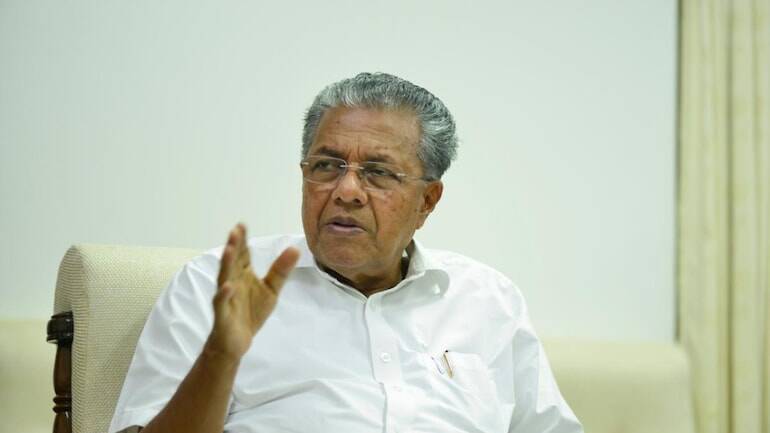 THIRUVANANTHAPURAM: The CPI (M) has said that there have been failures in various districts in the home visit program proposed by the party in the last week of January with the Assembly elections on the horizon. Following the assessment of the state secretariat meeting that it had not been completed properly in many places, Chief Minister Pinarayi Vijayan had sharply criticized it at a workshop convened at the state level yesterday. The workshop was attended by state committee members, district secretariat members and constituency secretaries. Kodiyeri Balakrishnan was also present representing the PB.
The CM said that everyone has a responsibility to abide by the decisions taken by the party and mistakes cannot be allowed. Secretary of State Vijayaraghavan also repeated the criticism. Vijayaraghavan said the party's decisions are not to be partially fulfilled and suggested to complete home visits and explain the welfare and development achievements of the government to the people three days before LDF's progressive march reach each district.
The Chief Minister suggested that the opposition and the media should not go after inflated controversies. As in the case of local elections, development and welfare benefits should be counted and passed on to the people. Despite attempts to spread misconceptions on various issues, everything will cool down like the gold smuggling case. There is an attempt to create unnecessary controversy in the Sabarimala issue. The devotees were active this time and the festival was conducted well. After the Supreme Court verdict on the issue of women's entry, the decision will be taken only after discussing with all and reaching a consensus. It is understood that even the NSS leadership did not like the UDF campaign.
This government has made the highest number of appointments through PSC. More appointments are to take place soon. Sometimes temporary appointments are necessary so as not to affect the functioning of various departments. Such appointees, including those during the UDF rule, are made permanent on humanitarian grounds.
The UDF is trying its best to stop the Left from attaining continuity in power. Despite pretending to back down in the local body elections, it should be noted that they will continue to be strong allies with the Jamaat-e-Islami in the Assembly elections. It has become clear that the Congress and the BJP have the same policy on agriculture and labor laws. The Chief Minister also suggested that in the elections, it should be possible to move forward with one mind by uniting the smaller constituent parties of the Front.