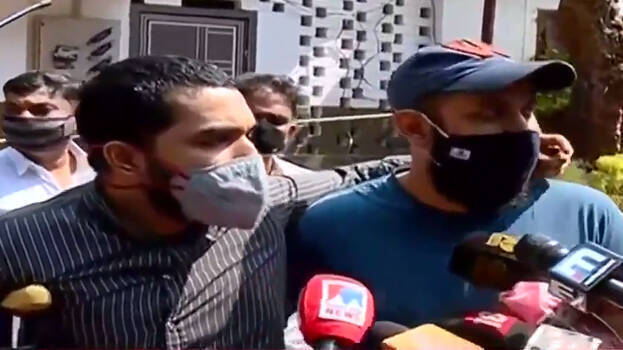 KOCHI: The local police have said that the complaint of customs commissioner Sumit Kumar that an unknown gang has attacked him was baseless. Police have questioned two persons who were suspected to have followed the commissioner between Edavannapara and Kondotty in Malappuram. Jaseem and his cousin Taseem were the two persons and Jaseem is a highly educated individual. Taseem is a disabled person as he had lost his hands and legs in an accident. Both of them didn't have any criminal connections or cases against them.
Both of them have testified that they were not given side to go on and they have not realised that it was the commissioner's vehicle. On the basis of the testimonials of the individuals, police have concluded that there is no basis on Sumit Kumar's complaint. But the police have decided to launch a detailed investigation of the case. The case will be registered on them on grounds of creating blockade and creating a situation for an accident.
Sumit Kumar has earlier posted on Facebook that a purported attempt was made on his life at 2.45 pm on Friday when he was en route to Karipur, near Edavana in Malappuram. The police investigation started on the basis of his FB post.