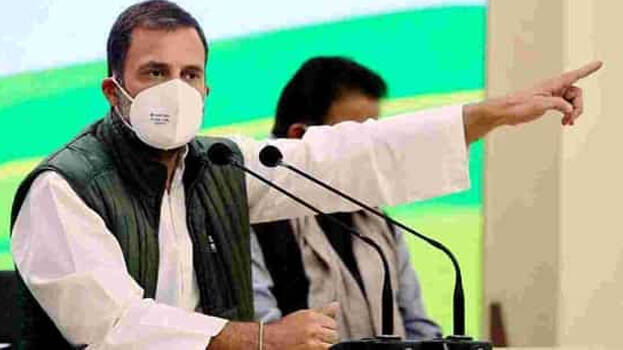 NEW DELHI: Calling Twitter trolls his "guide", Congress leader Rahul Gandhi said they tell him what he has to stand for.
Talking to Dipesh Chakrabarty, Representative, University of Chicago, Rahul said, "As I go further, there is a battle of ideas going on. As the other ideas attack me, it helps me refine myself. Trolls sharpen my sense of what I have to do. They are almost like a guide to me, they tell me where I have to go and what I've to stand for. It's an evolution."
The former Congress president further said that he is proud that his grandmother and father got killed while standing and defending something.
'Proud that my grandmother, father got killed while defending something'
"It helps me understand them and my place and what I should be doing. There are no regrets," he added.
Rahul Gandhi is regularly trolled on social media platforms for his slip-of-tongues during public speaking.
On one occasion, he said that BJP members can call him 'Pappu'.
Looking directly at Prime Minister Narendra Modi, he said, "You may call me Pappu, but I don't hate you."
The House erupted with laughter after his remark.
Rahul slams Modi govt, mentions demonetization, COVID-19 response, farmers' protest.
On the question of why he joined politics, Rahul said, "As I've gone further in this journey, those ideas are crystallizing more. If you were to ask me why I would think of joining politics 15-20 years ago, my answer would be very different from what it would be today."
During his interaction, he attacked the Modi government over demonetization, unemployment, GST, and COVID-19 response.
Earlier today, Rahul Gandhi had said that nearly 40 per cent of people in the country were in a business linked with agriculture adding that the new farm laws will adversely impact them.
Attacking the BJP-led central government, the former Congress president said the agitation by farmers against the new farm laws was a "movement".