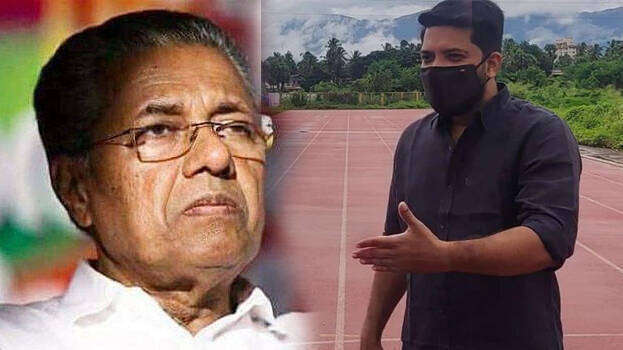 THIRUVANANTHAPURAM: Chief Minister Pinarayi Vijayan termed as baseless on the propaganda that black masks have been banned in his programme. He also denied reports that he blasted at students for wearing black masks. No such directive has been given, he said.
The chief minister's explanation was after the disclosure that there was an undeclared ban for black masks at the inaugural function of Vellimadkunnu Gender Park attended by Chief Minister Pinarayi Vijayan yesterday. The security officials asked many including the media to remove the black masks worn and instead offered another ones. However, the media refused to remove it. Secret investigation department warned of strong protests by youth group organisations in the wake of protests by PSC rank holders. The action was based on it.
In the meanwhile the incident had stoked a controversy. The Youth Congress had taken up the issue. There were many trolls on it. Youth Congress state chief Shafi Parampil MLA, KSU state chief K M Abhijith, V T Balram MLA came against it. Protests erupted on social media after Shafi Parampil appeared wearing a black mask and sharing a black heart symbol. Balram protested with the headline 'black mask and laughing kids'.