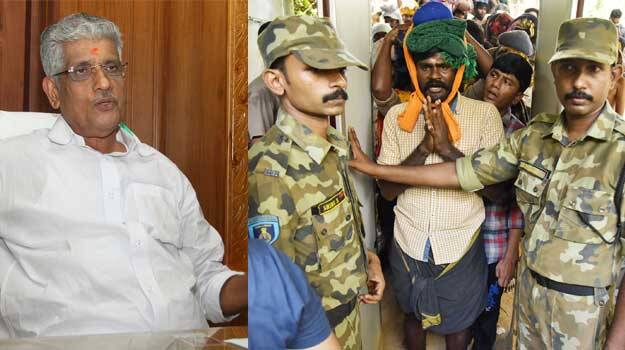 PERUNNA: NSS general secretary G Sukumaran Nair on Sunday demanded that all cases registered against devotees in connection with the Sabarimala issue must be withdrawn. Several innocent devotees, including women, remain accused in various cases, Sukumaran Nair said.
A large number of unemployed students and those waiting for jobs have also been named accused in cases. Many innocent devotees, who reached the temple for darshan were also named accused in some cases.
The government, which has withdrawn many serious cases in the past, must withdraw the cases against the innocent devotees. Otherwise, its hatred towards devotees will become evident, Sukumaran Nair added.