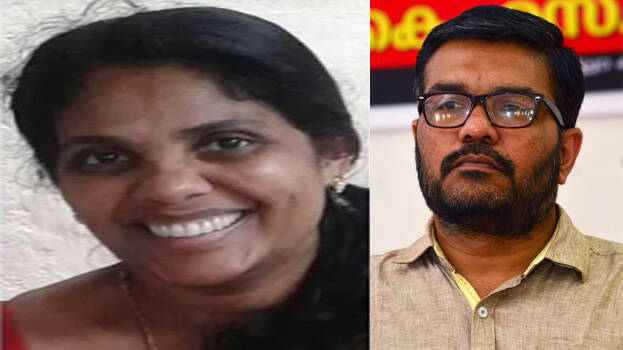 THIRUVANANTHAPURAM: A complaint has been lodged with the Director of Vigilance seeking a comprehensive inquiry into the controversy surrounding the appointment of CPM leader MB Rajesh's wife Ninitha Kanichery as an assistant professor at Kalady Sreesankaracharya Sanskrit University. The complaint was filed by the Save University Campaign Committee.

The complaint alleged that the shortlisting of Ninita and her appointment to the interview with high marks were illegal, nepotistic and corrupt and should be investigated. As per the instructions from UGC, the university has fixed 60 marks as the minimum marks to be invited for interview. Other candidates who participated in the interview were eligible for more than 60 marks. Ninitha does not have the academic qualifications for 60 marks. As per the list published by PSC in 2017, Ninitha scored 17.33 marks out of 100 in the written test and 19.04 marks out of 30 for academic excellence. Since then, she has not obtained any additional qualifications other than a Ph.D. degree.
The complaint further alleged that there was a conspiracy to shortlist a candidate who did not have UGC-recognized publications or college teaching experience, and that the Vice-Chancellor deliberately sought to insult linguists in the society who disagreed with the move.