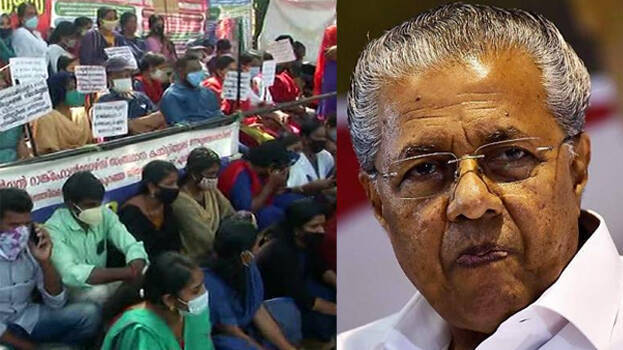 THIRUVANANTHAPURAM: The cabinet meet convened here Monday did not consider the demands of the PSC rank holders. A decision was not taken to extend the tenure of last grade rank lists also. The special cabinet meet ended today without a decision in favour of the rank holders protesting in front of the secretariat.
The government did not agree to the extension of the CPO rank list. The demand of those on the Last Grade Servants list to create more posts was also not considered. It is believed that the government will not take any initiative to end the strike.
The chief minister directed the departments to ensure that the posts are not left to the PSC before regularising the temporary appointees. Meantime, a decision has been taken to regularise temporary appointees in some departments. The cabinet approved the decision to regularise 54 people including in tourism department. Those with 15 years of service will be made permanent.
The chief minister said in the cabinet meeting that temporary employees in PSC list should not be made permanent. Let them get the job from PSC list. Half agenda of the meeting has been postponed. The cabinet will meet again on Wednesday.