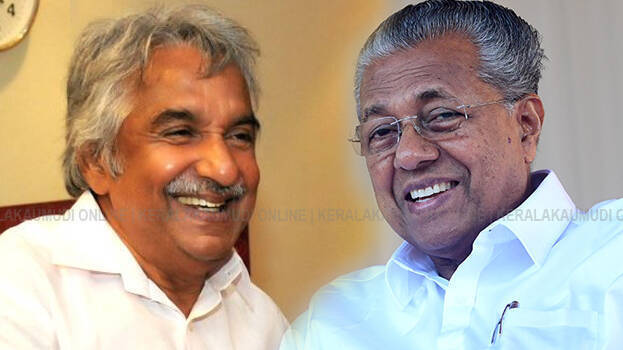 THIRUVANANTHAPURAM: Oommen Chandy came with a reply to Chief Minister Pinarayi Vijayan who criticized him for meeting the PSC rank holders in front of the secretariat. Let him say anything and said that the UDF government had always done justice to the job aspirants. Not replying to personal criticisms. He said the UDF government had not cancelled a single list without a replacement rank list.
The chief minister had criticized Oommen Chandy at a press conference yesterday. 'Saw the rank holders protesting in front of the Secretariat falling on Chandy's feet. In fact, the person who stood there for them to fall on his feet should have fallen at their feet.

'It is surprising that many including the former chief minister came to the fore supporting the rank holders strike seeking appointment for all in the rank list and revival of the expired list. It is propagated that there are backdoor appointments after making the PSC a namesake. The reply to it is the figures that tell the truth. During the tenure of the LDF Government, PSC had published 4012 rank lists and during UDF's tenure, only 3113. This government created 44,000 posts including 27,000 permanent posts. 1,57,909 recommendations for appointment were given,' the chief minister said.
Meantime, the rank holders have decided to intensify their protests after the government clarified that no more talks will be held. They said the chief minister would be held responsible if anything happens to their lives.