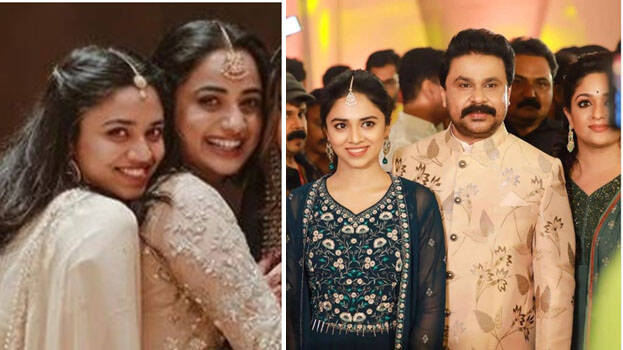 Dileep's daughter Meenakshi is one of actress Namitha Pramod's closest friends. The video of the two dancing during Nadirsha's daughter's wedding had earlier gone viral on social media.
Now, a short note written by Namitha sharing a picture with Meenakshi is getting attention on social media. The caption of the picture is 'Meenutty: Edi Nami Chechi (Hey, Nami sis)
You are allowed to have other friends, you just have to love me more.
The picture shared on Instagram was taken during the occasion of Nadirsha's daughter's wedding. Nadirsha's children are also close friends of the two. The actress has also shared a picture with Kavya on social media.