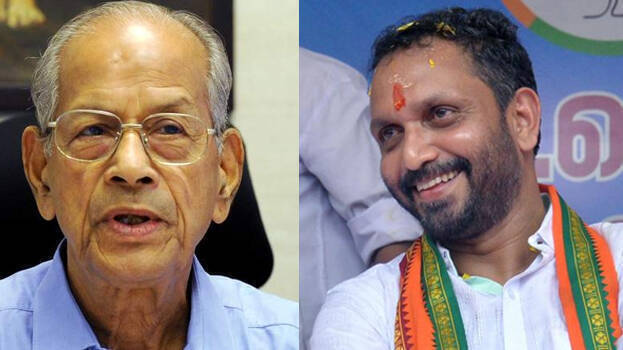 THIRUVANANTHAPURAM: BJP state chief K Surendran said Metro Man E Sreedharan will join the BJP. He said Sreedharan will join the party during BJP's Vijay Yatra. He said that more people will join the party in the coming days. Surendran said the party has informed E Sreedharan to contest the assembly elections.
E Sreedharan reacted saying that BJP should come to ensure justice for Kerala. He is joining the BJP in the light of his nine years of political entry. Sreedharan said that he will contest polls if the party says so.
Surendran mocked the statement of CPM state secretary A Vijayaraghavan that minority communalism was more dangerous. He said his statement is fox' brain. The intelligence behind this is to deceive the Hindus. Vijayaraghavan was threatened to correct the statement, he said.
Surendran is holding talks with notable dignitaries including film stars. The meeting is as per central directive. All efforts are taken to bring back Major Ravi to the party.
Ramesh Pisharody, Dharmajan and Edavela Babu at the Aishwarya Kerala Yatra led by opposition leader Ramesh Chennithala was a big news. The BJP's political move started soon after it.