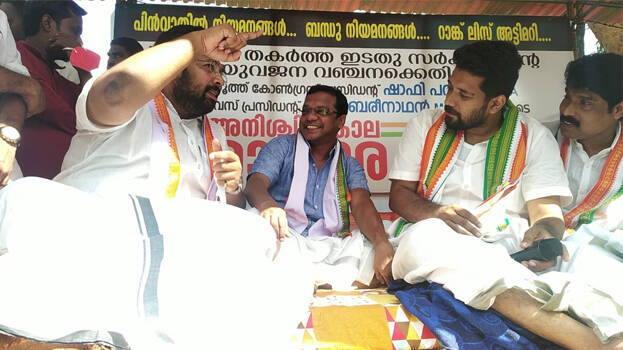 THIRUVANANTHAPURAM: Actor Dharmajan Bolgatty on Saturday expressed solidarity with Shafi Parampil and KS Sabrinathan, who are on a hunger strike in front of the Secretariat, expressing their sympathies to the PSC candidates. Dharmajan, who reached the protest site by wearing a Congress shawl, spent a lot of time with the leaders in front of the secretariat.
Dharmajan blamed the state's chief minister and administration for not having the conscience to see the pain of PSC candidates. The government's approach to the struggle is very painful.
"Now all we need is to turn 'right'. Kerala will become prosperous by turning right," he said. Dharmajan also said that if the UDF comes to power, all the problems will be resolved amicably.