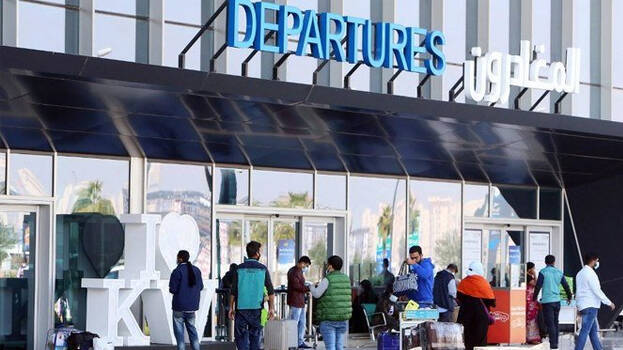 KUWAIT CITY: It has been decided to extend the ban on foreign passengers directly entering the country until further notice, the civil aviation authorities informed. The DGCA (Directorate General of Civil Aviation) decided this as per the instruction of the health ministry.
Kuwaiti citizens, their close relatives, diplomats, family members, domestic helpers, employees in public and medical sector and their families will be allowed entry into the country. They must spend seven days in institutional quarantine (hotel quarantine) and seven days in home quarantine.
The ban on entry of foreigners was imposed from February 7 as part of COVID preventive measures. Later, the authorities had lifted the ban and allowed passengers from all countries to enter the country abiding by strict conditions and quarantine rules. This decision has been cancelled now as per the direction of health ministry.