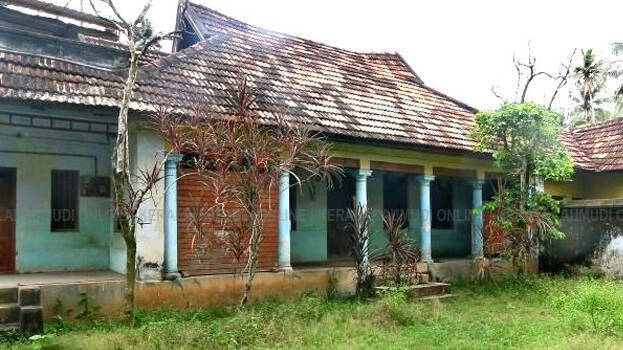 THIRUVANANTHAPURAM: The crime branch alleged mystery in the death of Jayamadhavan Nair of Koodam Tharavadu in Karamana. Forensic examination found that it was not a natural death. Following this, a plea was filed in the court to charge murder. It is heard that Raveendran, the caretaker may be questioned again as part of the investigation. Raveendran had told police that Jayamadhavan Nair, who was found unconscious at home was taken to the hospital and on reaching there was declared dead.
Some came forward suspecting the mysterious death of five at their house Uma Mandiram in Karamana, Thiruvananthapuram, similar to Koodathayi model. Jayamadhavan Nair, the last link of the family was the last to die. Mystery shrouded after Raveendran Nair, the caretaker and some far relatives grabbed the family's assets worth Rs 100 crore, after his death. The investigation team like the police suspected the caretaker's interventions as mysterious. The suspicion intensified following his statement that Jayamadhavan Nair before his death had given him permission to sell the properties. Police have obtained evidence to proof that his statement was false.
The investigation team is trying a new tactic to deal the case which is years old. The special investigation team's plan is to bring the culprits before law by exposing the contradictions in the statements through scientific evidence and retrospective questions. The investigation team found some evidence to suggest that Jayamadhavan's mysterious death was a murder, in addition to property fraud.
The case was registered on the basis of a complaint by Prasanna Kumari, a relative of Jayamadhavan Nair, whose will was allegedly forged by those accused.