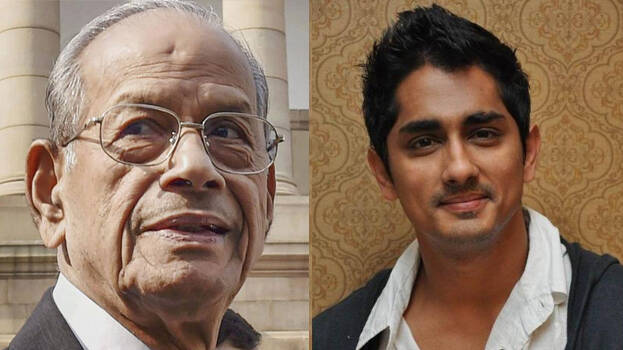 THIRUVANANTHAPURAM: Taking a dig at Metro Man E Sreedharan as he expressed his desire to become the next Chief Minister after joining the BJP Actor Siddharth said that it might be a little premature. Siddharth joked on Twitter that he could have waited another 10-15 years to become the chief minister, and he is only 88 years old.
Siddharth's tweet
Big fan of E. Sreedharan sir and his service to our country as a technocrat. So excited he has joined the BJP and wants to be the next CM of Kerala. I'm just apprehensive that it might be a little premature. He could have waited 10-15 years IMHO. He's only 88 after all.
E Sreedharan had come up with controversial remarks after the BJP entry. He said he is a complete vegetarian and does not like meat-eaters. In the Love Jihad allegation, Sreedharan's response was that there is Love Jihad and would oppose such things.