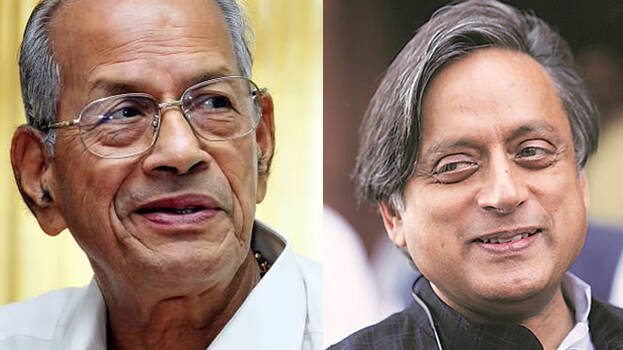 THIRUVANANTHAPURAM: Congress leader Shashi Tharoor has said that E Sreedharan's entry into politics will not create any significant change in Kerala. Claiming that Sreedharan's entry into politics surprised him, Tharoor feels that as Sreedharan has no political background or experience yet, the impact he can have on Kerala politics will be minimal.
"When I joined politics at 53, I thought I had left it too late to make the kind of impact I felt I was capable of. What can I say about someone who is 88?" Tharoor said.
On whether Mr Sreedharan's entry will make the Kerala polls a three-way contest and the BJP will emerge as a serious contender alongside the Left Democratic Front (LDF) and the United Democratic Front (UDF), he said the BJP is not a serious contender at all except in a handful of seats, and it will be very difficult for the party to improve upon the one seat it won last time.