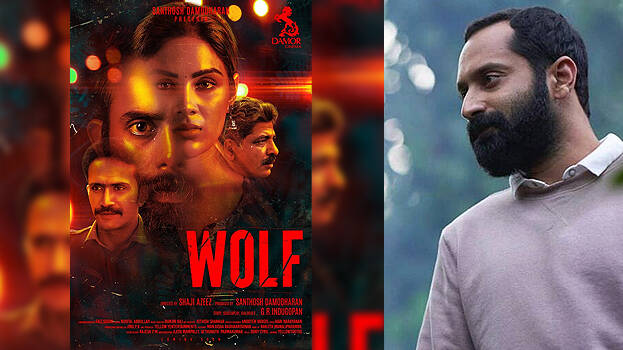 Fahadh Faasil has released the first look poster of 'Wolf' directed by Shaji Aziz based on the short story 'Chennaya' by GR Indugopan. Fahadh has released the first look poster of the film through his Facebook page. The movie is produced by Santhosh Damodaran.
Sanjay, who decides to give a surprise visit to his fiance Asha, gets stuck in her house due to a sudden lockdown.
The main theme of the film is the discovery of the shocking secret that the fiance hides from him and the events that follow. Arjun Ashokan, Samyuktha Menon, Irshad Ali, Shine Tom Chacko and Jaffer Idukki will play the lead roles in 'Wolf'. GR Indugopan has penned the script for the film.
Jafferr Idukki
The camera is handled by Faiz Siddik. Editing by Noufal Abdullah, Music by Ranjin Raj. 'Wolf' is also the next film to be released under the banner of Damor Cinema after notable films like Pakalpooram, Valkannadi, Lanka, Ivar, Chandrolsavam, Kurukshetra and April Fool. Damor Cinema Pvt. Ltd. also made its Bollywood debut with the Hindi film 'Moheli Gaav'.