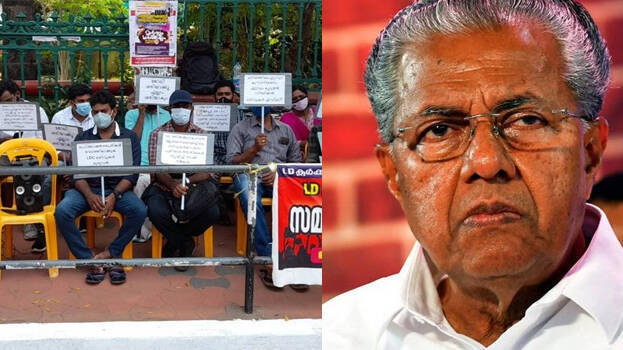 THIRUVANANTHAPURAM: CPM gears up for political justification meet over the protests of PSC rank holders. The party's decision comes on the realisation that protests could reduce the party's prospects in the upcoming assembly polls. It has been decided to conduct political justifications meets under the leadership of DYFI across the state. DYFI will also arrange felicitation meetings to congratulate those who received jobs via PSC.
After the LDF government came to power, party and government sources claim that it has sent 1,57, 909 appointment recommendations. 44,000 new posts including 27,000 permanent posts were created. The leaders also state that compared to the previous UDF government more appointments were done by this government.
The government cannot do anything in ending the validity of the civil police officers rank list. The party thinks that the protests which are carried out by hiding these facts are orchestrated with political intentions. The people will be convinced about the appointments and the post creations done during the tenure of this government. It will also tell the people that if rank lists are extended indefinitely then it will also affect the future of lakhs of job aspirants waiting for government jobs.
The government will also publicise how the central government have halted recruitment in various sectors. Chief Minister will address political justification meet on 28th. The party believes that even though the government has done the recruitment process in a prompt and efficient manner, the protests could mislead the people.