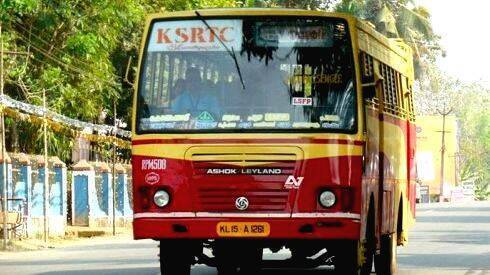 THIRUVANANTHAPURAM: The 24-hour strike called by the TDF and KST Employees Sangh unions in KSRTC began at midnight yesterday. The strike started as per notice after the talks between the leaders of the two organizations and CMD Biju Prabhakar failed yesterday.
The main demand of the leaders was that the pay reform should take effect from April 1. They also pointed out that the government, which expires in April, is promising a pay reform in June.. Biju Prabhakar clarified that a decision cannot be made without consulting the government.
He explained that the reform measures, including the SWIFT, were good. After a two-hour discussion, the leaders repeated their decision to move forward with the strike. Other demands of the organizations include vigilance probe into all financial irregularities, including irregularities amounting to Rs 100 crore.