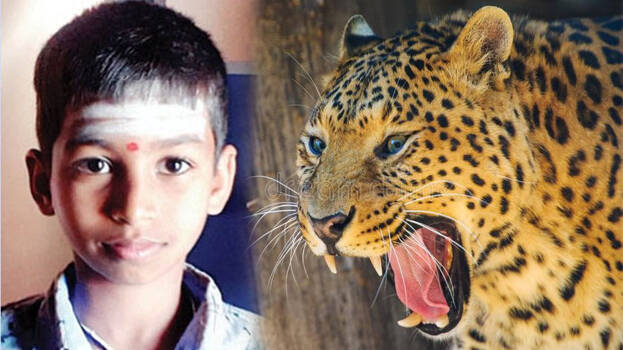 MYSURU: A 12-year-old boy escaped a leopard attack by piercing its eye with his finger, at Beeregowdanahundi, near Kadakola, in Mysuru taluk, on Monday.
The boy Nandan Kumar was successful in chasing the wild cat. However, the animal attacked him and he sustained bite injuries on his neck and shoulders. He has been admitted at a private hospital in Mysuru and is recuperating.
The animal attacked him while he was feeding his cow at his farmhouse near Kadakola. There is a 140-acres vacant land that belongs to KPTCL, adjoining their farmhouse.
The animal that was hiding nearby suddenly pounced on Nandan. The boy in an effort to escape from its hold, pierced his finger on one of its eyes. The wild cat, which did not expect the counter-attack, released its hold on him and escaped into the bushes.
Irked over the incident, the residents of Kadakola, KM Hundi, BG Hundi and K N Hundi staged a protest in front of the KPTCL office, demanding them to clear the bushes on the premises. The attack happened in presence of his father Ravi. The village of Beeregowdanahundi and surrounding areas are frequented by leopards and there is a large vacant space that belongs to Chamundeshwari Electricity Supply Corporation (CESC) and the authorities have not bothered to clean the space. The thick bushes grown in this space has become a place for leopards to take shelter, the villagers said.