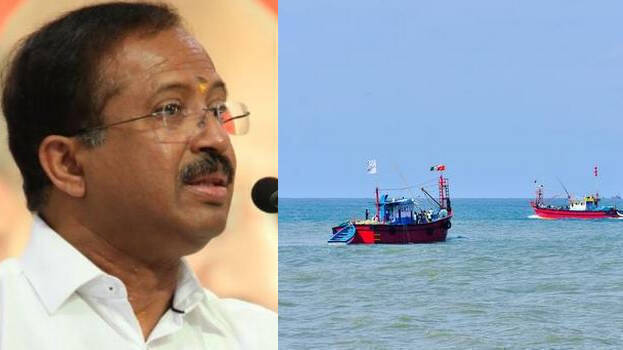 THIRUVANANTHAPURAM: Union minister V Muraleedharan has raised serious allegations against the state government in connection with the deep-sea fishing controversy. Muraleedharan has said that the Indian consulate in New York has told the Indian government that EMCC has no credibility. The MoU with the company was signed by the state government four months after the centre has sent a report to the state government over the dubious past history of the company.
"The centre has sent a letter to the Indian consulate seeking the details of the company in New York and the consulate has written back to the union government on 2019 October 21. In the reply letter, the consulate said that no response was received from the officials of the company in New York and the firm only have a virtual address therefore, it cannot be legally called as a company," he said.
"After the centre has sent a report on the details of the company to the state government, instead of cancelling the deal with the firm, they signed an MoU with the EMCC at Ascend hotel in New York on 2020 February 28. So the government knew that EMCC only had registration and it didn't even have an address of its own
"Principal secretary of fisheries ministry, Jyotilal has sent a letter to the central government to know about the credibility of EMCC. The Indian consulate in the US had enquired and has submitted a report on the firm. It was in this report that the consulate has expressed apprehensions about the company's credibility," he added.
Meanwhile, the president of EMCC has said that V Muraleedharan's statement is politically motivated. All legal information regarding the company was given to the government. He also said that a detailed reply will be given to the external affairs ministry on his lawyer's advice.