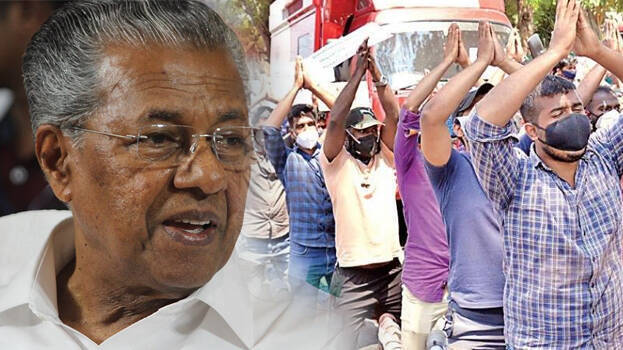 THIRUVANANTHAPURAM: The state government has given nod to take certain emergency measures to resolve the grievances of the PSC rank holders protesting in front of the secretariat. The Chief Secretary has handed over a list of last grade vacancies available in different departments. Sources say that a decision to pacify the protesting sportspersons will be taken in the cabinet meeting to be held tomorrow.
Fast and swift action is being taken to provide written assurance to the protesting PSC rank holders on their various demands which were recognised by the government at the compromise talks with government officials. Department secretaries have informed the number of vacancies in various departments to the chief secretary. The current vacancies also include the anticipated vacancies which would be available by December 31st.
The LGS rank list will only expire in the month of August. The duty time of watchmen will be reviewed by administrative reforms department. Reviewing their duty time and increasing more vacancies among the security men were some of the major demands of the protesting rank holders. The chief minister will inform the number of vacancies reported by the department secretaries in the cabinet meeting.
Meanwhile, the attempt made by rank holders to meet additional chief secretary Asha Thomas to know about the progress in their files ended in vain. They got the reply that subsequent measures have been taken and file movement is progressing. The sportspersons have also withdrawn from strong protest measures that the cabinet meeting to be held tomorrow will take a favourable decision on their jobs. The protestors also stated that they will end the protests if the government takes a conducive decision. However, uncertainty still looms over the CPO rank holders.