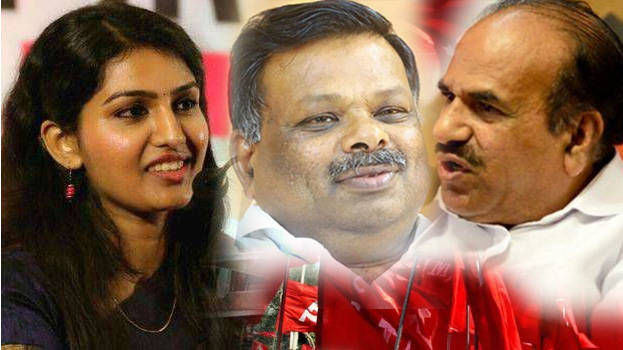 THIRUVANANTHAPURAM: CPM state secretary Kodiyeri Balakrishnan has clarified that a disciplinary action will be taken against Devikulam MLA S Rajendran for disgracing sub collector Renu Raj. Kodiyeri also alleged that Rajendran's action was very immature. High Court bench chaired by Chief Justice had stayed the construction of panchayat building in Munnar.
The action was taken in the petition filed by CPI leader Ouseph. Government had also submitted a petition to charge contempt of court case against MLA S Rajendran, former Panchayat secretary Madhusoodanan Unnithan, Munnar Panchayat Preisdent Karuppaswami, Idukki district panchayat member Vijayakumar and contractor Chikku.
The government filed a sub-petition in connection with the petition filed by an organization called 'One Earth, One Life' seeking NOC for the construction works. Devikulam sub collector Renu Raj's affidavit is also submitted with the petition. The contempt of court case will be considered with other petitions.