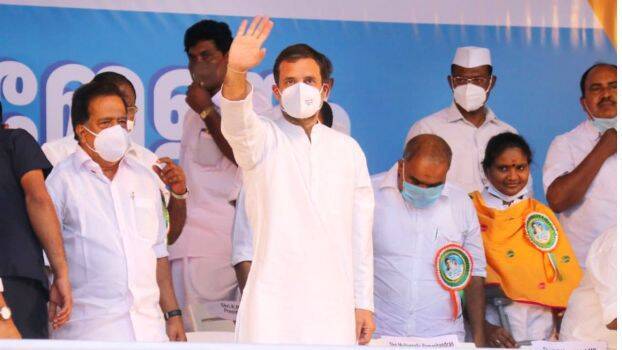 THIRUVANANTHAPURAM: Congress MP Rahul Gandhi, who was in the city to attend the concluding session of the UDF's Aishwarya Kerala Yatra, has lashed out at the central and state governments. "If you are a leftist you can get a job here. You will be even allowed to smuggle gold if you hold their flag. You can also do that job in the CM's office. Kerala is the state with the most energetic youth. But why educated people are not getting jobs here?" Rahul Gandhi asked.
"If you are not ready to hold the CPM flag, you should fight for the job in front of the Secretariat. The CM does not care even if anyone holding hunger strike dies," he added.
Rahul Gandhi alleged that every step taken by Prime Minister Narendra Modi was destroying the country. The Modi government has broken the backs of employers. Rahul Gandhi said that agricultural laws are anti-farmer. Fishermen in the state have been deceived and their livelihood is being destroyed. He also said that the youth are being forced to fight for employment.