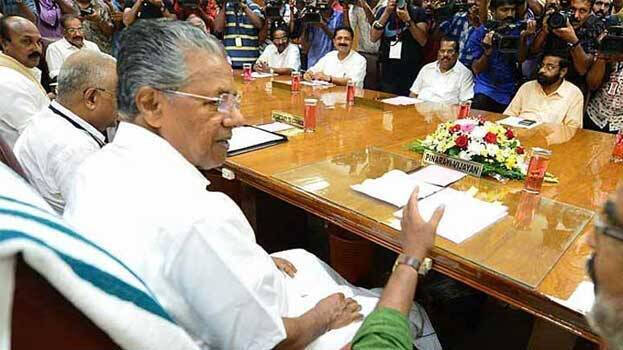 THIRUVANANTHAPURAM: The state cabinet meeting has decided to withdraw the cases registered on Sabarimala and CAA protests. The cabinet meeting held on Wednesday has decided to withdraw the cases, which is not taken for committing major offences. The crucial decision of the Pinarayi government comes when assembly polls are around the corner. BJP and NSS have earlier demanded the government to withdraw the cases registered on Sabarimala protestors. UDF has also said that they will withdraw the cases if they come into power after the polls. NSS has welcomed the government's decision.
Meanwhile, opposition leader Ramesh Chennithala has said that the move to withdraw the cases is a late realisation for the government and implementing those things demanded by the opposition is a good gesture. However, BJP state president K Surendran has said that CAA and Sabarimala protests cannot be considered on the same footing and in Sabarimala, no devotees have resorted to vandalism. Muslim League said that the decision was taken as the government had no other option.
The government has also decided to appoint 84 sportspersons who are protesting in front of the secretariat for jobs and to form a new battalion in the police force. The new police battalion will be named KPR. The cabinet meeting has also decided to formulate 400 more vacancies, 113 of them will be in the police department.