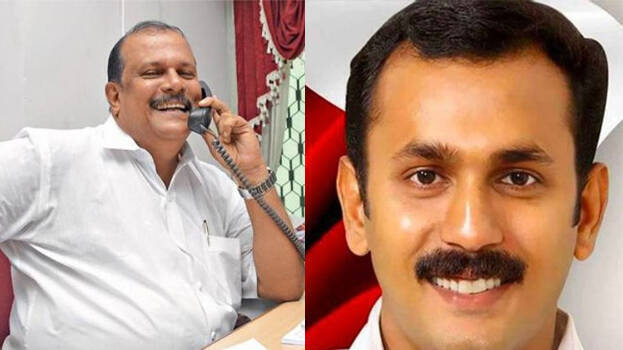 KOTTAYAM: It is learned that Janapaksham Secular are moving closer to the NDA as 'A' group strongly opposes the arrival of P C George in the UDF. The 'I' Group led by Ramesh Chennithala had argued that bringing P C George to the forefront would ensure victory in Poonjar and gain ground, including in Pala, which is preparing for a tough contest. However 'A' Group and local leaders warned of a setback if George comes to the front.
A section of the Congress had even raised the threat of fielding a rebel candidate if George was made part of the Front. In the face of strong opposition, there was a suggestion in the Congress that P C could be supported without allying with them.
At the UDF meeting, P J Joseph also opposed George's arrival. With the road to the UDF closed, the question arises as to what's next for George. It is at this time the NDA began the move to bring him back to their party.
Poonjar is the constituency of P C George in Pathanamthitta including Sabarimala. The BJP reckons that P C George can make gains in areas where he has great influence including in Poonjar.
P C George joined the NDA ahead of the Lok Sabha elections in 2019. George became part of the front by announcing that he was with the devotees during the controversy over women entry in Sabarimala. The BJP had eyed Christian votes through George. Following that, he sought votes in Pathanamthitta for K Surendran. In the end, P C George left the front criticising the NDA.
The NDA has promised to give two seats to Janapaksham if P C arrives. The BJP expects a coup if P C himself becomes the NDA candidate in Poonjar. The NDA is also looking at the possibility of fielding his son Shaun George in another seat. At the same time, the NDA is planning to field P C Thomas in Pala, which is paving the way for a strong triangular fight. P C Thomas, who had severed ties with them, has returned to the NDA camp.