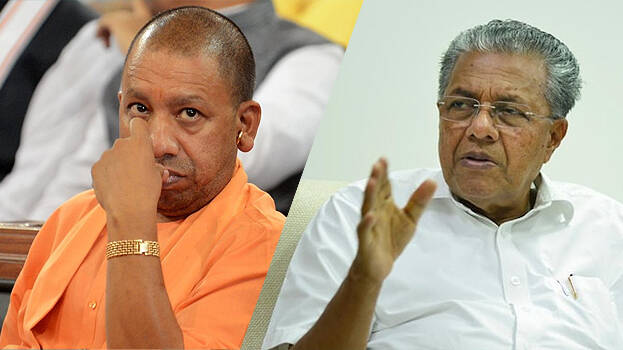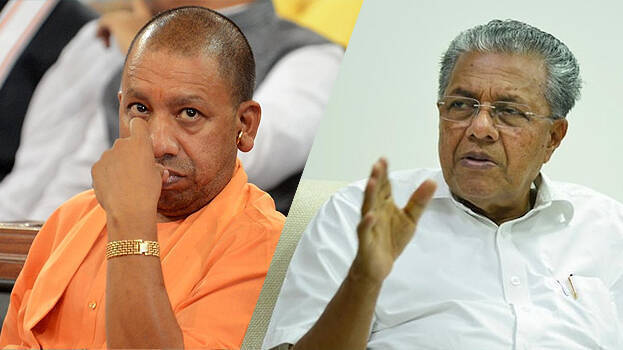 THIRUVANANTHAPURAM: Responding to Adityanath's allegation that the LDF government was a symbol of corruption, Chief Minister Pinarayi Vijayan on Thursday claimed a national-level survey conducted in 2019 had revealed that Kerala ''has the lowest'' incidence of graft.
''It was BJP MLA Shyam Prasad who had said UP ranked top in the corruption list in the country. He made such remarks in July last year. Besides, Uttar Pradesh Power Minister Shrikant Sharma said last month that he has found cases of gross corruption in his department,'' he said.
The CPI(M) politburo member also mocked at Adityanath for his allegation that the Kerala youth were forced to migrate to other places in search of jobs, saying 15 percent of migrant workers in the state were from Uttar Pradesh.
These youth will be able to tell the kind of facilities they enjoy in Kerala, he added.
''The highly educated youths of Kerala are going to various parts of the world as they are competent enough. Fifteen percent of Kerala's guest workers are from Uttar Pradesh,'' Vijayan said.
He sought to know from Adityanath why they left their state and reached Kerala in search of jobs.
Vijayan said not a single communal clash was reported in his state in the last five years whereas the situation in Uttar Pradesh was different.
Media reports say the UP witnessed many incidents of communal clashes and incidents of hate-related violence, the Kerala Chief Minister said and alleged that an anarchy kind of situation was prevailing in Adityanath-ruled state with crimes against women and others.
Noting that Kerala topped Niti Aayog's Sustainable Development Goals index, the chief minister said the state was not following Uttar Pradesh 'model' for development.
Yogi made the allegations while inaugurating the statewide ''Vijay Yatra'' led by BJP Kerala president K Surendran in Kasargod on February 21 in the run up to the assembly elections, expected to be held in April-May.
Vijayan, however, did not respond to Adityanath's allegations of 'love jihad', a term used by right wing activists to refer to an alleged campaign of Muslims forcing Hindu girls to convert in the guise of love.
The UP chief minister had slammed successive LDF and UDF governments for not enacting any legislation to check ''love jihad'' despite ''strong court observation''.
He had accused the Vijayan government of working only for the 'vikas' of CPI(M) cadre and described both the LDF and UDF as symbols of corruption.