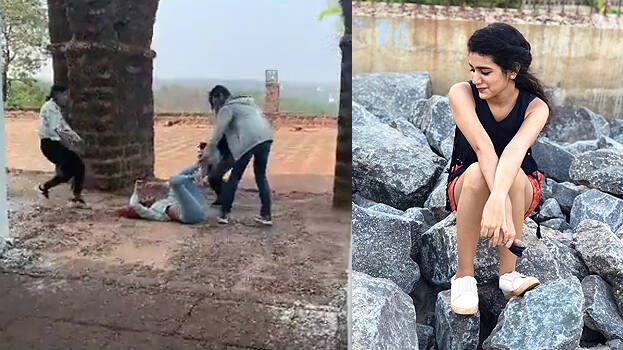 Actress Priya Warrier shared a video of herself accidentally falling to the ground while filming a movie song. This was during the shooting of the Telugu movie 'Check' starring Nithin. The video shows Priya running and jumping to the actor's back while filming a song and falling down after failing to get a grip.
Others ran towards the actress and after lying on the ground for a while, she stood up and said she is fine.
"Visual representation of life knocking me down everytime I try and take a leap of faith", Priya wrote in her Instagram video. Priya will play the female lead role in the film directed by Chandra Sekhar. Rakulpreet Singh will be seen in another important role in the film.