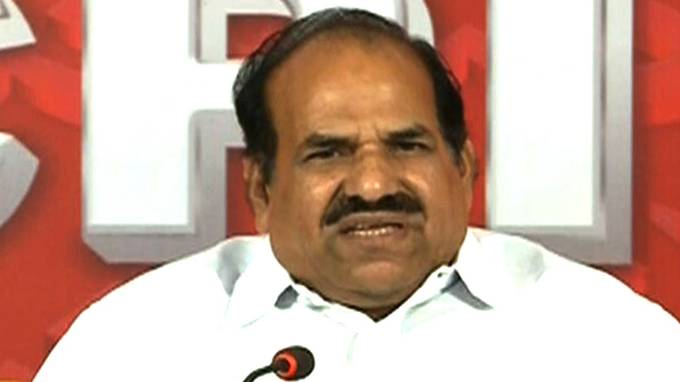 THIRUVANNATHAPURAM: CPM Idukki district committee has reprimanded S Rajendran MLA who allegedly behaved with Devikum sub-collector Dr Renu Raj in a harsh manner. This is part of disciplinary action of the party against the MLA.

CPM leader Kodyeri Balakrishnan told media persons on Thursday that the district committee had started disciplinary action against CPM State secretary Kodyeri Balakrishnan. "What has been initiated is the disciplinary action within party; since it is not public censure, it is not being made public. This is the first step of party disciplinary action. Further action will be taken in the next State committee. The other day during the bi-party meeting, the CPM had informed the CPI about the action against MLA.

Kodiyeri said that in Munnar incident, the action from the part of the MLA was wrong. "Not only with women officers but also with male officers, the MLA should behaved liked that. The party evaluated that the MLA's action was wrong. The disciplinary action was also taken. The high court had said that construction activities in Munnar needed supervision. The sub-collector intervened accordingly and it was as per tiles. We can't blame her," Kodiyeri explained.