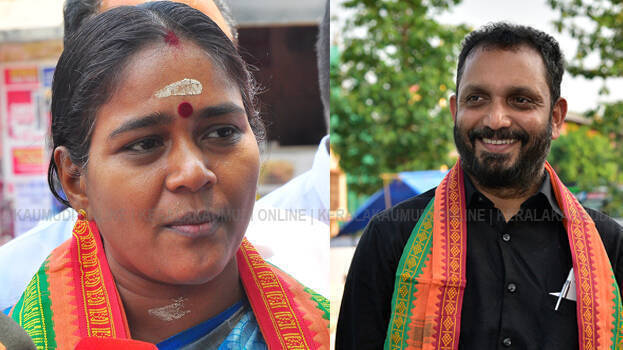 THRISSUR: Senior BJP leader Shobha Surendran has reiterated her stand on Muslim League, while addressing the party workers during the party's Vijay Yatra programme. She said if Muslim League accepts Narendra Modi's leadership then talks with the party could be started. "The central leadership has given us enough directions on how to expand NDA in the state. Even in Kashmir, BJP has forged political ties with regional outfits," she said.
"I have only echoed the official stand of a party which is going to rule Kerala in the near future. There is nothing wrong with our stand. Muslim League is a communal political party. But if they become willing to accept the national feelings shedding away their communal tendencies, then BJP can accept them. That is the hallmark nature of BJP," she said.
Earlier the party's chief K Surendran has objected to Shobha Surendran's opinion on Muslim League. Surendran said that League is responsible for the partition of the country, therefore any kind of political ties with them is not possible. Following this, Shobha Surendran has again reiterated her stand in the official venue of the party's Vijay Yatra programme.