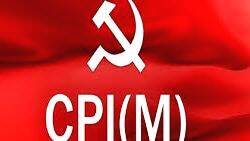 THIRUVANANTHAPURAM: The CPM is entering into the discussions regarding the determination of candidates for the upcoming assembly elections. There will be four state secretariats and five state committees this month. The district committees will meet from March 1 to 3 to prepare the candidate feasibility panel.
Another bilateral meeting with the CPI is likely to take place today or tomorrow. There is also a discussion with the Kerala Congress-Jose K. Mani faction. The State Secretariat meeting assessed that the preparation of the manifesto was in its final stages.
The CPI state executive meeting is scheduled for three but it is not certain that the candidate list will be considered. Of the 27 seats contested last time, two or three may have to be relinquished. The CPM, which contested in 92 seats last time, may contest only in 80-81 seats. The Janata Dal-S and LJD parties will be given four seats each. JDS, which contested in five seats last time, is likely to lose Vadakara. LJD will get it. The NCP and the Democratic Kerala Congress, which contested in four seats each, may get one or two seats while the other smaller parties will have to settle for one seat each.
Meanwhile, the party secretariat termed the LDF campaign rallies as a great success. The respective district committees have been directed to assess whether the opposition's campaign in the deep sea fishing controversy has caused confusion in the coastal areas.