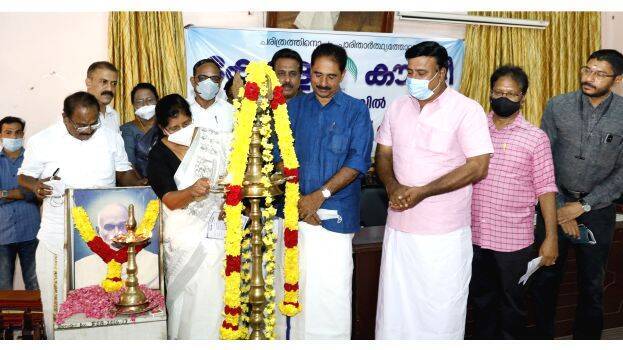 KOLLAM: Minister Mercykutty Amma on Saturday said that Kerala Kaumudi is a newspaper that upholds the great message of humanity. The minister was inaugurating the 110th anniversary of the founding of Kerala Kaumudi and the function honouring the agents who have been with Kerala Kaumudi for over 50 years at SN Women's College. The value of Kerala Kaumudi is the Gurudevadarshana which shed light on human ignorance. Kerala Kaumudi has become the tongue of change in Kerala. Kerala Kaumudi played a vital role in bringing the needs of the oppressed and downtrodden to the forefront of society.
Kerala Kaumudi's editor Sukumaran's speeches created strong political movements in Kerala. Kerala Kaumudi was born out of Gurudeva's question, "Don't we need a newspaper, Kunhirama?" The meaning of the message 'One caste, one religion, one God, one man' became clearer through an interview conducted by Kunhiraman, the minister said.
Kerala Kaumudi Kollam Unit Chief and Resident Editor S. Radhakrishnan presided over the function. NK Premachandran MP, M. Noushad MLA were the chief guests.