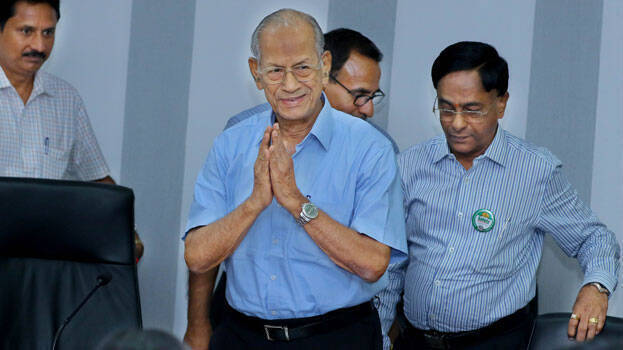 KOCHI: It has been hinted that E Sreedharan, the Metro Man, is likely to contest the assembly polls from Thripunithura. The proposal is that of the BJP central leadership. The assessment is that Metro and Palarivattom Bridge will be favourable for him in the electioneering.
Metro Man joined the party at the venue of Vijaya Yatra led by BJP state chief K Surendran. He described the party entry as a new chapter in his life. He said his official career came to an end when the Palarivattom Bridge which was supposed to be completed in 18 months got completed in five and a half months. He said that he decided to join the BJP as he thought the party is needed to serve the nation.
However it is upto Sreedharan to take a final decision in contesting the assembly elections. Indications are that he will be ready to contest polls if the RSS intervenes.
Meantime, the central leadership wants BJP state chief K Surendran and Suresh Gopi MP to be in the fray. There is an opinion amongst the activists that the political situation in Kerala is presently favourable for them and the opportunity should not be wasted. The BJP evaluated that victory is sure if Surendran contests in Manjeswaram and Suresh Gopi in Vattiyoorka.