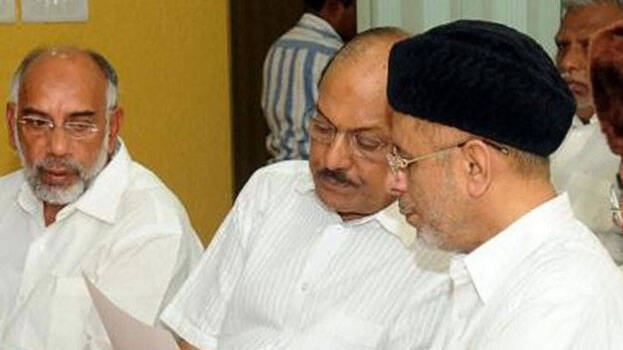 MALAPPURAM: Talks between the Congress and Muslim League have been completed. Three more seats will be given to League in the assembly polls. The seats of Beypore, Koothuparamba and Chelakkara will be given. An agreement has reached to swap two seats.
The agreement reached was to swap Punalur and Chadayamangalam with Balusseri and Kundamangalam. The Muslim League has a total of 27 seats. Meantime, League leaders P K Kunhalikutty, M K Muneer and E T Muhammed Basheer held talks with Thamarasseri Bishop Mar Remigios Inchananiyil.
There are indications that the meeting is related to the selection of candidates in the constituencies where the church has influence including Thiruvambady. It was hinted earlier that the sabha had demanded the UDF to field a Christian candidate in Thiruvambady. However, M K Muneer has hinted that there will be no compromise in Thiruvambady seat.