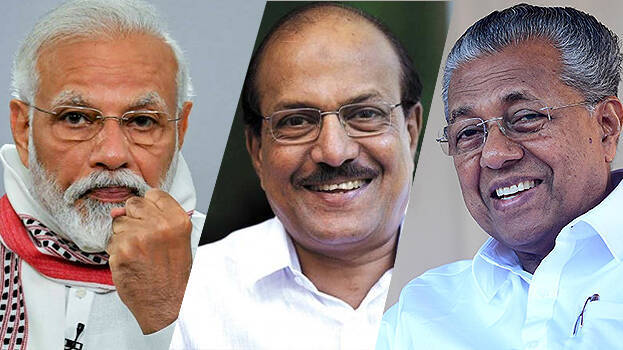 THIRUVANANTHAPURAM: Former MP and National General Secretary of the Muslim League, PK Kunhalikutty, has said that he has never wanted to be the Chief Minister of Kerala. Kunhalikutty said that he does not have the habit of wanting the unnecessary and such desires do not come to his mind. The league leader said this in an interview to a private channel.
He said he could have asked for positions like deputy chief minister, but he had never asked for one. As a reply to a query, he said that he has a good relationship with Chief Minister Pinarayi Vijayan for a long time and that he had been in touch with Left / CPM leaders since his student politics.
Kunhalikutty says that when he criticizes all of them, he does it in polite language. Kunhalikutty also responded to Pinarayi being the favourite in pre-election poll of a channel.
Isn't that the opinion of the people? Pinarayi Vijayan and his well-wishers can be happy to see the popularity percentage higher. I am not jealous of that, he said. Kunhalikutty opined that a party that never considered secularism like the BJP cannot take root in Kerala.
Kunhalikutty said that if that was to happen, the BJP would have to change its policies and structure and become an all-inclusive party like the Congress. How can a party that cannot include everyone equally emerge in Kerala? He said he believes that the UDF would come to power next.