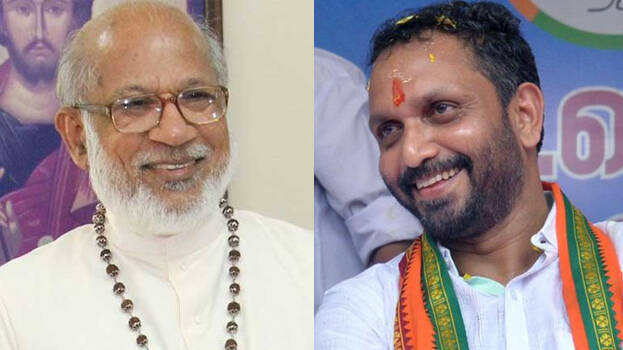 KOCHI: Deputy chief minister C N Ashwath Narayan, in charge of BJP's elections in Kerala, said the NDA expects Christian votes in the assembly elections in Kerala. He added that there will be candidates from the Christian community in the assembly elections.
His response was after meeting Cardinal Mar George Alencherry in Kochi. BJP state chief K Surendran also attended the meet with Alencherry. The meeting was held at POC, the headquarters of the Catholic Church in Kochi. K Surendran said the meeting was cordial and no politics was discussed.

'Came to have breakfast, had and leaving. Did not discuss any political issues with the bishop. It was a personal visit and no politics beyond that,' Surendran said. BJP's Vijay Yatra is continuing in Ernakulam. Called on Alencheery at the KCBC headquarters as the first event of the morning, Surendran said.