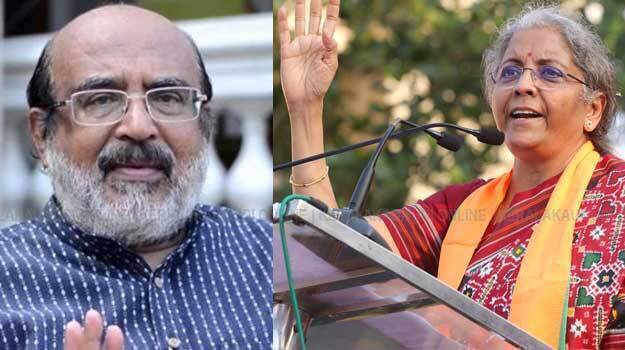 THIRUVANANTHAPURAM: State Finance Minister Thomas Isaac has raised serious allegations against union finance minister and ED officials. "The ED officials have no clue on what is KIIFB? They are acting like some kinds of clowns. KIIFB does not accept anybody's deposits, instead, it collects financial loans in various forms and invests in the development of infrastructure in the state," Thomas Isaac said.
"The ED official who was charged with the investigation on KIIFB, is actually the son of a BJP leader in Rajasthan. He also has a proven track record on conducting raids in non-BJP ruled states as per the directions of the centre," Isaac said. The state finance minister also criticised Nirmala Sitaraman. Isaac alleged that the finance minister is using the officials to subserve her political interests during this election period. "The union finance minister, with the help of officials, is committing a blatant violation of the ED imposed code of conduct," he added.
"You can ask for information from the state's officials but if you are trying to threaten them remember that leaders in Kerala are not like the spineless North Indian politicians. The government knows to protect its officials. We have a police force. If the union government is preparing for a fight with the people of Kerala. We are not going to sit idle out of fear," Isaac said.