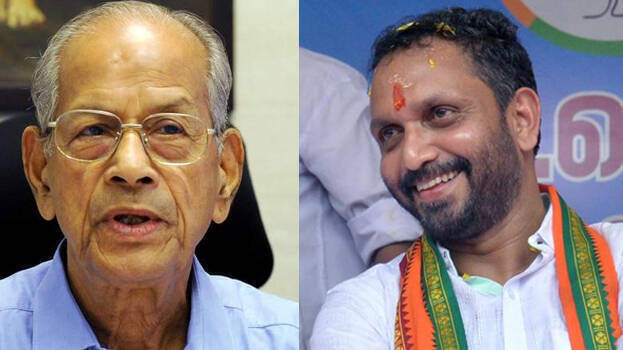 THIRUVANANTHAPURAM: The BJP's state election committee has been announced. The committee has 16 members, including Metro Man E Sreedharan, who recently joined the party. Through a press release, the BJP informed that the committee was announced by state president K Surendran with the party's national president JP Nadda's permission.
Sobha Surendran was not included in the committee comprising Union Minister V Muraleedharan, State President K Surendran, Kummanam Rajasekharan and Rajagopal. The women's representative is Mahila Morcha state president Nivedita Subramanian. In the case of V Muraleedharan and Surendran, the central leadership will take the final decision.
The BJP Members of the State Election Committee:
State President K Surendran, Union Minister V Muraleedharan and National Vice President AP Abdullakutty, former state presidents Kummanam Rajasekharan, O Rajagopal MLA, CK Padmanabhan, PK Krishnadas, Metro Man E Sreedharan, State General Secretaries MT Ramesh, George Kurian, C Krishnakumar, P Sudheer, State Vice President AN Radhakrishnan, General Secretary in charge of the organization M Ganesan, Co-General Secretary K. Subhash, and State President of Mahila Morcha Nivedita Subramanian,
In-charge CP Radhakrishnan and co-in-charge Sunil Kumar will be the special invitees.