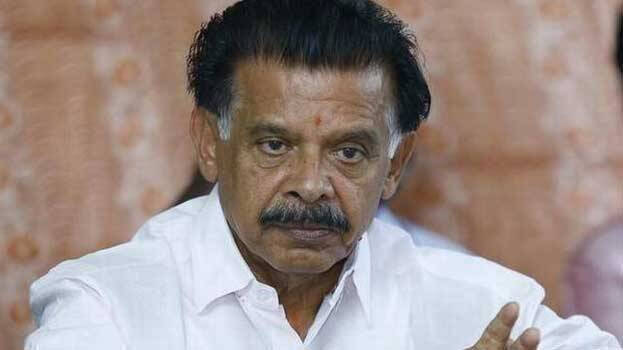 KOLLAM: Senior congress leader and former Travancore devaswom board chief Prayar Gopalakrishnan said that he had asked the leadership to give him a chance to contest the assembly polls from Chadayamangalam. If Chadayamangalam seat is not given, then his demand is that he should be made devaswom board president after the front assumes power. Sabarimala would be the main campaign issue in the assembly elections.
Talking to Kerala Kaumudi Online, Prayar said that he has asked party and UDF leaders to give him a chance to contest from Chadayamangalam. I am the only Congressman who has won from this constituency. I am the man behind Milma and the Jatayu rock in Chadayamangalam. There are many who claim it and I agree all those claims. I have made good use of all the opportunities including forward development corporation. Sabarimala was performed the best. The people of Chadayamangalam made all this possible. I believe they will be with me.
'If I am eligible, I should be given the seat. They've promised to give me the seat. Even if the Chadayamangalam seat is given to the League, I will work there. But I should be made devaswom board president after the UDF wins and that is my demand', he said.
The UDF should win if the devaswom board president post has to be obtained. The UDF system as a whole should think and they should have that in mind. If the UDF comes to power and if made devaswom board chief, I need League and the RSP. I will do my best for all the parties in the UDF. I believe in my mind that due to the courageous stand taken in Sabarimala, Kerala got 19 MPs.

I have good confidence that we will come to power. I know only about Chadayamangalam in Kollam, he said.