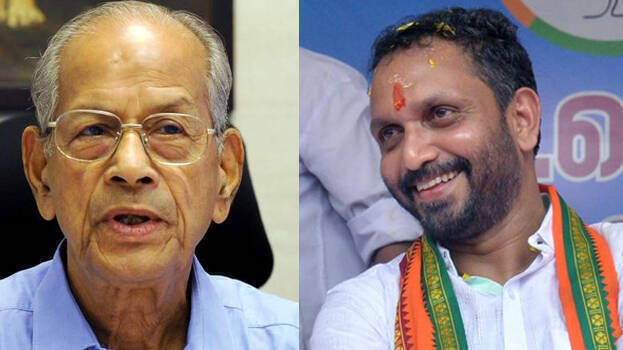 THIRUVANANTHAPURAM: The BJP has announced the name of Metro Man E Sreedharan as its chief ministerial candidate. The announcement was made by party state chief K Surendran in his speech delivered as part of his Vijay Yatra in Alappuzha. The party will seek votes projecting Sreedharan as the CM candidate. The chief ministerial candidate was announced in the BJP even before the selection of candidates began.
Although Sreedharan is keen in contesting from Ponnani constituency near his home, the BJP is considering him in party's A plus constituencies including Thiruvananthapuram. The BJP's announcement was on the last day of his 26 years long official career from DMRC.
Surendran opined that they are projecting him as the chief ministerial candidate to end the stagnant development of Kerala and for a corruption-free development model. If Sreedharan is given a chance, Narendra Modi's development activities can be implemented tenfold. Sreedharan had stated in the morning that he would be working as a technocrat and not as a politician. He also said that it is not the age of the body but the age of the mind that is important.
He had also asserted that he would approach people with digital messages in the digital age instead of a door-to-door campaign.