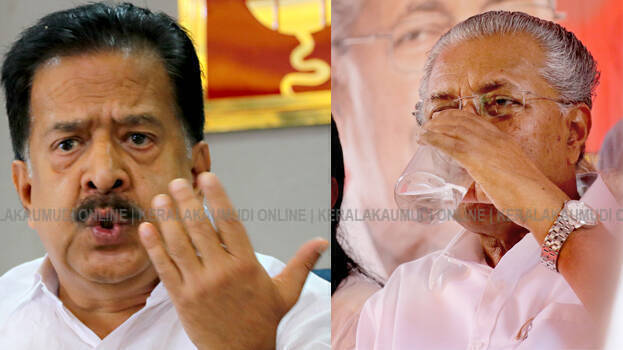 THIRUVANANTHAPURAM: Opposition leader Ramesh Chennithala said the affidavit filed by the customs on March 4 in the dollar smuggling case is shocking. The affidavit contains Swapna's statement given in the court. The investigating agencies got this statement two months back but no action was taken against the chief minister, ministers and the speaker, said Chennithala.
The investigation on the statement given as evidence in the court was frozen. The probe was frozen when it was to reach the chief minister. Chennithala alleged that the chief minister and the BJP are behind it. The report of the customs has mentioned about the ministers illegal dealings, said Chennithala.
The chief minister has no right to stay in power even for a moment. He wrote a letter to the Prime Minister complaining about the activities of the central agency when the probe was to reach him. No action was taken in the case since then. This reveals the collusion between the Kerala and Central Governments, Chennithala alleged.
The opposition had earlier demanded the resignation of the chief minister as he was involved in such activities. The CM's office is involved in the case. Sivasankar, former principal secretary to the chief minister, helped in the smuggling. The smuggling via diplomatic channel was with the knowledge of the consulate general. The court had also said that they were shocked on speaker's intervention. Everything the opposition said about the speaker has been proved to be true, Chennithala said.