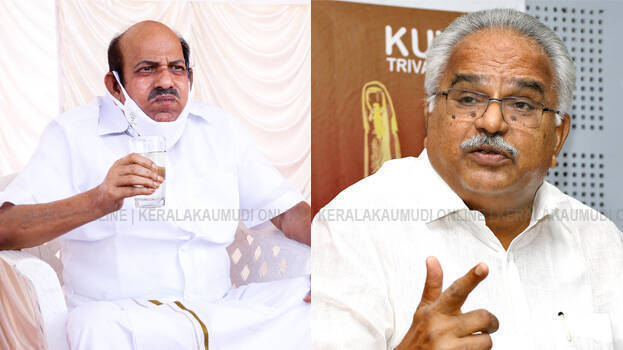 THIRUVANANTHAPURAM: CPI state secretary Kanam Rajendran has said that the allegation raised against Kodiyeri Balakrishnan's wife is of a serious nature and let there be a legal investigation. He was talking to presspersons in Thiruvananthapuram.
When asked whether the centre is reaping political benefits using the central probe agencies, he replied that CPI was the first party to reveal the centre's conspiracy on the issue and they are continuing to prove it.
Customs has found out that it was Vinodini who was using the 1.13 lakh worth iPhone bought by Santhosh Eepan. It was the costliest among the six iPhones bought by Santhosh Eepan. When the gold smuggling case stirred off a controversy, Vinodini stopped using the iPhone.
The customs probe has also revealed that Vinodini has contacted the Unitac MD through the iPhone. Even though the phone was switched off, using the IMEI number, the department officials had found out who was using the phone. The department has also sent a notice to the CPM leader's wife asking her to be present in the Kochi office of the department next week.