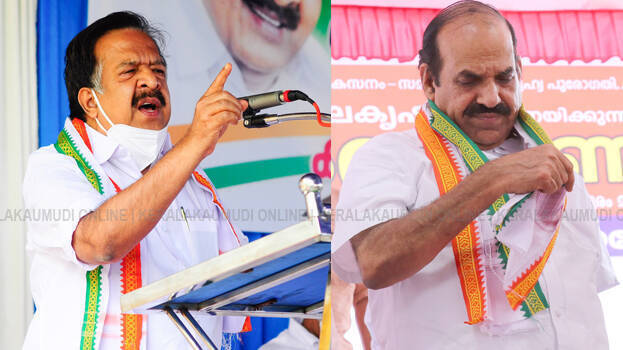 THIRUVANANTHAPURAM: Opposition leader Ramesh Chennithala has said that Kodiyeri Balakrishnan must apologise to him on the iPhone controversy. "When the phone given by Santhosh Eeppan was being used by his wife, he raised the baseless allegation that I was using the iPhone given by Eeppan," Chennithala lashed out at Kodiyeri while addressing the people during a public programme.
"I still remember Kodiyeri Balakrishnan's press conference in which he said that I have the iPhone given by Santhosh Eeppan. I want to ask Kodiyeri whether he had no knowledge of the fact that the Eeppan's iPhone was being used by his wife back at home. Have he raised that allegation in order to hide this fact. How immoral are these incidents? No reply has been filed yet on the defamation notice sent by me to Kodiyeri. We must have some serious thinking over where our politics is standing right now. I hope now he will be ready to apologise," Chennithala said.
"With this, it has been proved that the allegations raised by the opposition against the chief minister and speaker are true. If Pinarayi has any dignity left, then he must resign," Chenithala added. He also demanded that the chief minister must reveal the three ministers mentioned in Swapna's testimony.