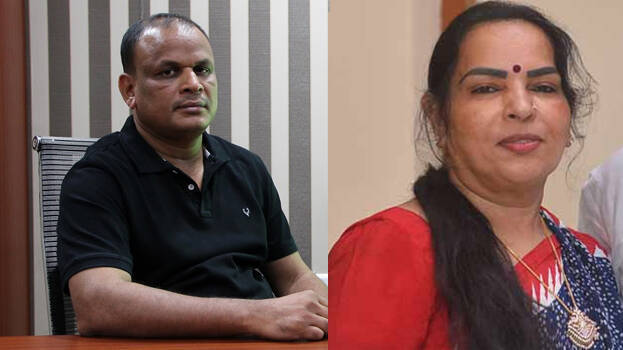 KOCHI: Unitac MD Santhosh Eeppan has said that he didn't know Kodiyeri Balakrishnan's wife Vinodini. He also added that he has no links with Kodiyeri's family and the iPhone was given to Swapna Suresh.
"Earlier the controversy was over handing over the iPhone to Ramesh Chennithala. Today the same is on Kodiyeri Balakrishnan's wife. I have no links with these two controversies. Swapna in her testimony has said that I have given her the phones and she has accepted it. These phones were given to the winners of a lucky draw held at the UAE consulate on December 2, 2019. It was Chennithala who conducted the lucky draw. Haven't seen a person named Vinodini, came to know that she is Kodiyeri's wife today," he said.
"I know Kodiyeri Balakrishnan and opposition leader Ramesh Chennithala through media and newspapers. I know them as a commoner and I don't understand the reason why the phone was given to Vinodini Balakrishnan. The iPhones were given in return for money. It should be enquired to whom Swapna has given the phones," Santhosh Eeppan said.