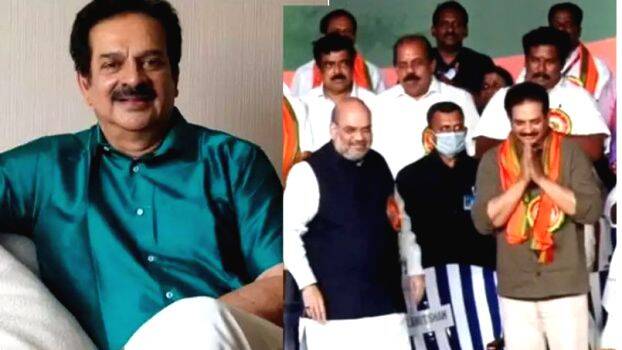 THIRUVANANTHAPURAM: Actor Devan's Kerala People's party has merged with the BJP. Union Home Minister Amit Shah welcomed Devan into the party at the conclusion of the Vijay Yatra led by BJP state president K Surendran.
Devan said that he did not enter politics after coming to cinema and that he had been a KSU activist since college. Apart from Devan, director Vinu Kiriyath also joined the BJP today.
Former Youth Congress state vice president and Pandalam grama panchayat president Pandalam Prabhakaran, former IAS officer KV Balakrishnan and actress Radha also joined the BJP in the presence of Amit Shah today.