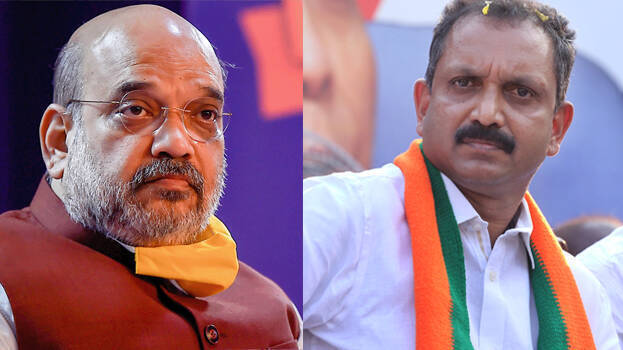 THIRUVANANTHAPURAM: BJP state chief K Surendran said that he has no knowledge regarding the mysterious death in the gold smuggling case. It was Home Minister Amit Shah who pointed it. He himself will explain more things on it and said Chief Minister Pinarayi Vijayan should respond to the questions asked by Shah.
'First let Pinarayi Vijayan answer to the questions. The union home minister spoke on the basis of clear information. Therefore, the chief minister has to respond and cannot duck these questions. He will reveal the details related to it', said Surendran.
Amit Shah made the mysterious reference at the concluding venue of K Surendran's Vijay Yatra yesterday. Shah had asked eight questions to the chief minister related to dollar and gold smuggling case. Shah had also pointed out that a witness in the gold smuggling case died under suspicious circumstances and asked if any proper probe was done on it.