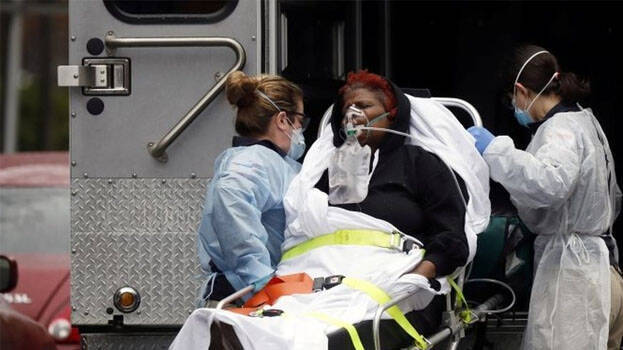 NEW YORK: Coronavirus cases rise unabated across the globe with 119,595,699 infected by the deadly contagion. While 96,244,499 have recovered, 2,650,868 have died so far. The US remains the worst-hit country with 29,992,422, followed by Brazil, India, Russia and the United Kingdom. However, it terms of the total number of active cases, US tops the charts, followed by France, Brazil, UK and Belgium.
More than 100 million Covid-19 vaccine doses have been administered across the US as of Friday, according to the latest data of the US Centers for Disease Control and Prevention (CDC).
Over 133 million vaccine doses have been distributed across the country as of Friday, according to the CDC, Xinhua news agency reported.
Currently, there are about 35 million Americans fully vaccinated while nearly 66 million have received at least one dose, CDC data show.
US President Joe Biden announced on Thursday that he will direct all states, tribes, and territories to make all adult Americans eligible for Covid-19 vaccines by May 1.
India reported 27,512 fresh Covid-19 cases on Friday pushing the overall tally to 11,333,491, according to Worldometer. The death toll from the deadly infection jumped to 158,483. Brazil has replaced India as the second-most-affected country globally. India ranks 11th among worst-hit nations by active cases. The five most affected states are Maharashtra, Kerala, Karnataka, Andhra Pradesh, and Tamil Nadu.