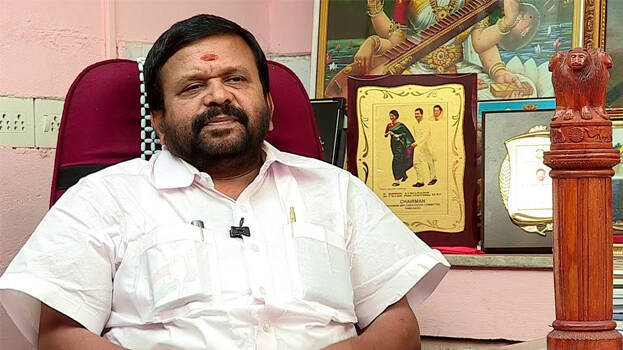 THIRUVANANTHAPURAM: KPCC vice president Sarath Chandra Prasad has responded emotionally over the rumours that he is going to join BJP. He said that the fake news is a cooked up story created by an official in his leader's office.
"Since 1978, this party is my blood and sweat. I am working as an office-bearer of KPCC for the last 28 years. Marxist tried to destroy me not for some personal land dispute issue. I am deeply anguished and embarrassed about the issue. This is a grave dishonour. It is true that I wanted candidature in the polls. After becoming MLA in 1991, I again contested in 1996, after that for more than 20 years I didn't enter into the poll fray," he said.
"Mahatma Gandhi is a feeling for me and Indira Gandhi is my inspiration. K Karunakaran was my political master. My heart is filled with their ideas and vision. When I was stabbed the only thing that came out of my mouth was long live Indian National Congress. God will repay to those behind such fake and malicious campaigns. Someone from my leader's office, created this fake news so that his friend can become the candidate. Sarath Chandra Prasad belongs to Congress and his blood is Congress," he added.